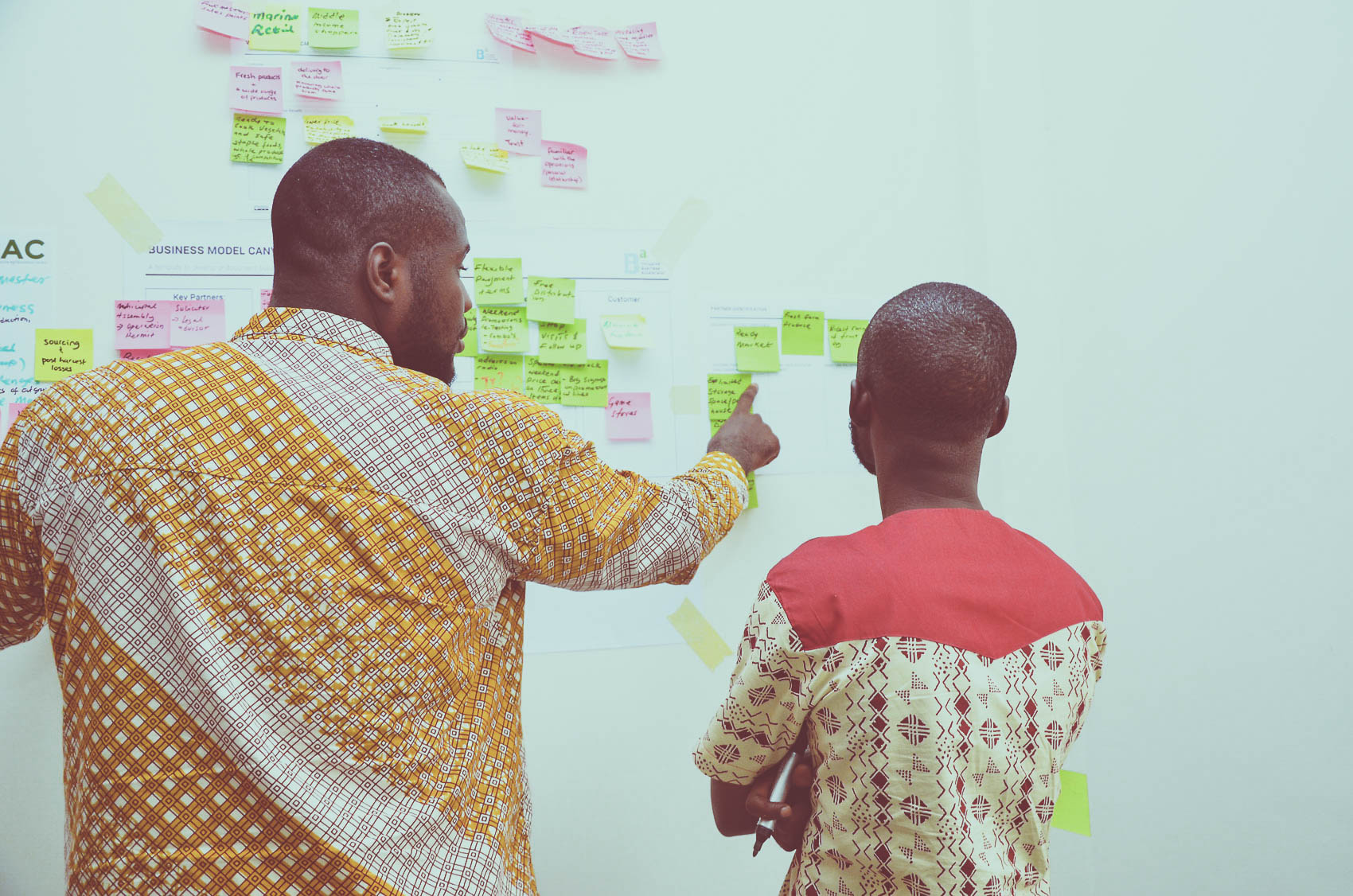 Physical space
Whether you are in Accra for just a day, or looking for office space for a longer period of time, you can come work and network at the hub.
Co-working desks

Private offices

A brainstorm space

A board room

Meeting rooms

A training and events space
..and a coffee corner for your drinks and snacks!
Business development services and investment matchmaking
We offer support in the ideation, incubation and acceleration stages; working towards
business growth with the entrepreneurs we support.
Our incubation and acceleration programs combine technology support,
business model support and capacity building for your organization and your team.
Find more information on or events here.
Ecosystem support
We provide training, tools and learning solutions for hubs and their entrepreneurs.
We can train your staff or profile the businesses you work with.
Partners
We believe in the power of partnerships. Some of our current partners include:
 
The New Career Platform is a dedicated place to inform young talents about two parts for building a professional career: job orientation and entrepreneurship. We have partnered with the New Career Platform to share opportunities on entrepreneurship and employment with their network. More information can be found here: https://newcareerplatform.net/

The EWB ventures program makes customized, long-term investments of up to $100,000 USD in first-of-kind scalable social enterprises with the potential to positively impact millions of people living in poverty. We have partnered with them to host 'office hours' at the Ghana Innovation Hub to meet start-ups. More information can be found here: https://www.ewb.ca/en/what-we-do/investing-in-ventures/

coLABS, a Gray Matters Capital portfolio, has committed $5 million over the next 3 years to invest in early-stage entrepreneurs to dramatically improve the lives of 1 million women and girls. We have partnered with coLABS to be able to link our entrepreneurs to relevant investment opportunities. More information can be found here: https://gmccolabs.com/
---
The Ghana Innovation Hub was set up by a consortium of BlueSpace Africa, the Ghana Technology University College (GTUC) and MDF West Africa, under the eTranfsorm program of the Ministry of Communications.