When it comes to entrepreneurship support, the Ghana innovation hub is known for fuelling connections, growth, and resources needed to bring innovations to the market for Ghanaian entrepreneurs.
Last week, the hub was fully booked and busy with a series of events. From a two-day workshop for the Cohort 7 participants of the Orange Corners Acceleration Program to the West Africa Deal Summit Week and the Crowdfunding training for Ghanaian entrepreneurs by a team from AFFORD and the International Centre for Migration Policy Development (ICMPD).
Wondering how we were able to accommodate all these events in the same week. The Ghana Innovation Hub offers a training space and co-working facilities where we assist entrepreneurs with ideation, incubation, and acceleration.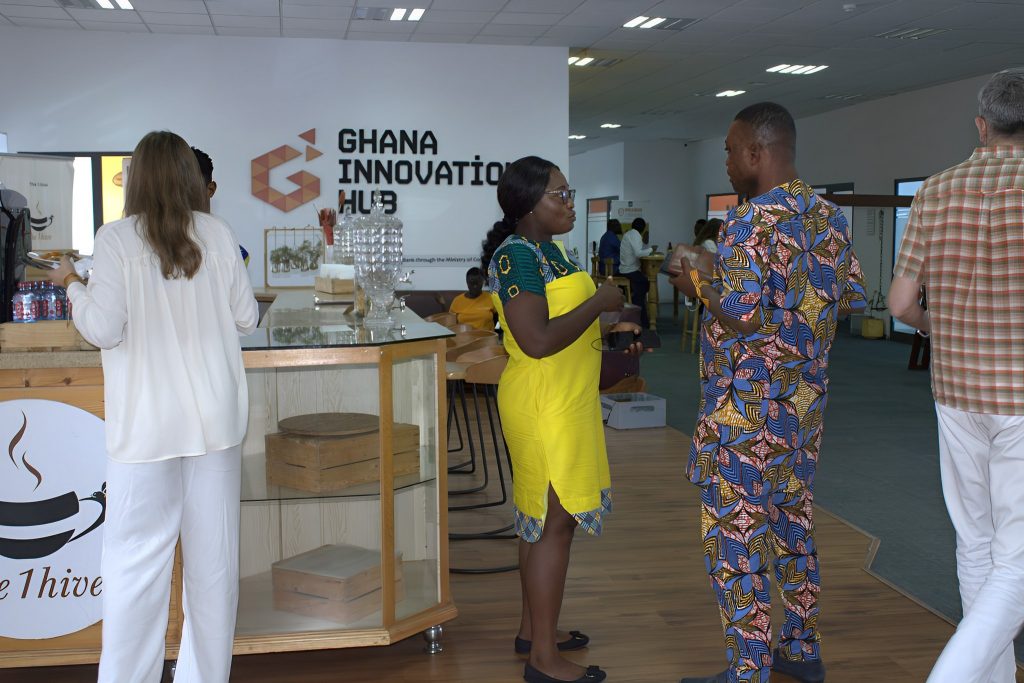 The training room was occupied on Monday, Tuesday, and Wednesday, 15 -17 May 2023 by the cohort 7 participants of the Orange Corners Ghana Acceleration Program. They were taken through a two-day workshop on investment readiness and financial management, and 30 business capacities were built toward receiving Orange Corners Innovative Fund.
The Orange Corners Ghana program is a 6-month acceleration program made up of online and in-person training sessions, masterclasses, and individual coaching sessions, including access to working space at our various training centers and hub in Accra, Ho, Kumasi, Takoradi, and Tamale.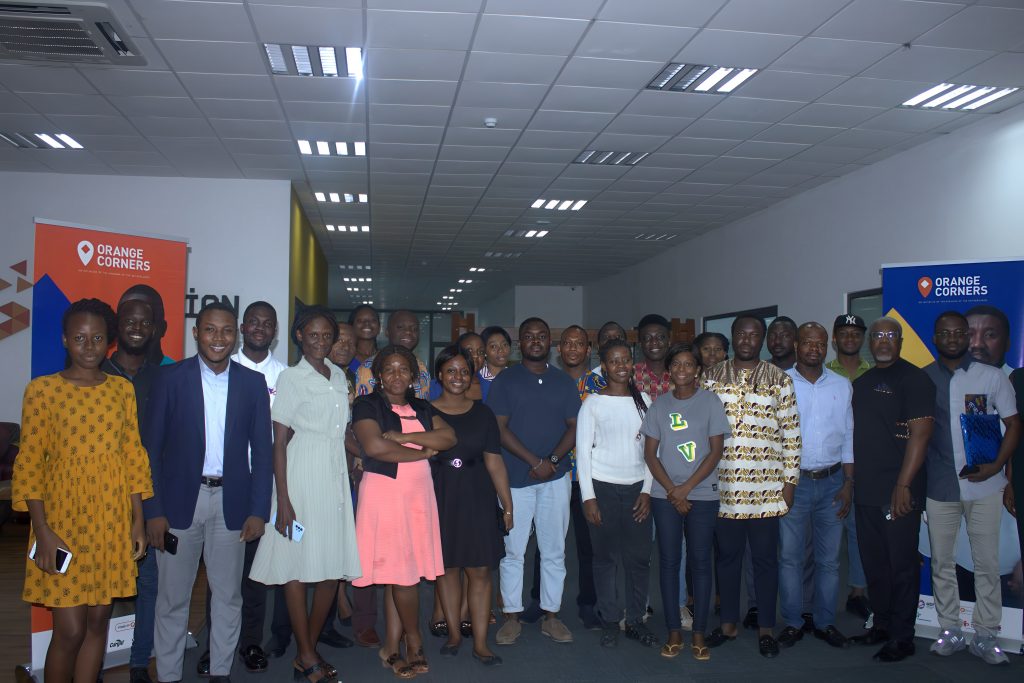 The brainstorming room was also occupied on Monday 15 May 2023 by a delegation of successful Ghanaian and Nigerian Orange Corners Alumni on Monday for a dry run ahead of the West Africa Deal Summit which took place on 16th and 17th May at the Labadi Beach Hotel in Accra. During their meeting, the participant had the opportunity to pitch their businesses to the panel for comment and feedback in order to help them prepare ahead of the summit.
The group from both Ghana and Nigeria  return on Friday to the Ghana Innovation Hub for training from a team of experts from the Ghana Export Promotion Authority(GEPA) and Standard Authority(GSA) on Standardization processes
West African Deal Summit is an innovation of the Ghana Impact Summit. The flagship summit, themed "Conversations that Move Catalytic Capital for Impact", is organized in partnership with the United Nations (UN) in Ghana, Global Steering Group for Impact Investment (GSG), Ghana Investment Promotion Centre (GIPC), FMO Dutch Entrepreneurial Development Bank, Mastercard Foundation Africa Growth Fund, UNDP, Orange Corners, Aspen Network of Development Entrepreneurs (ANDE), Africa Venture Philanthropy Alliance (AVPA), LEAP Africa and other partners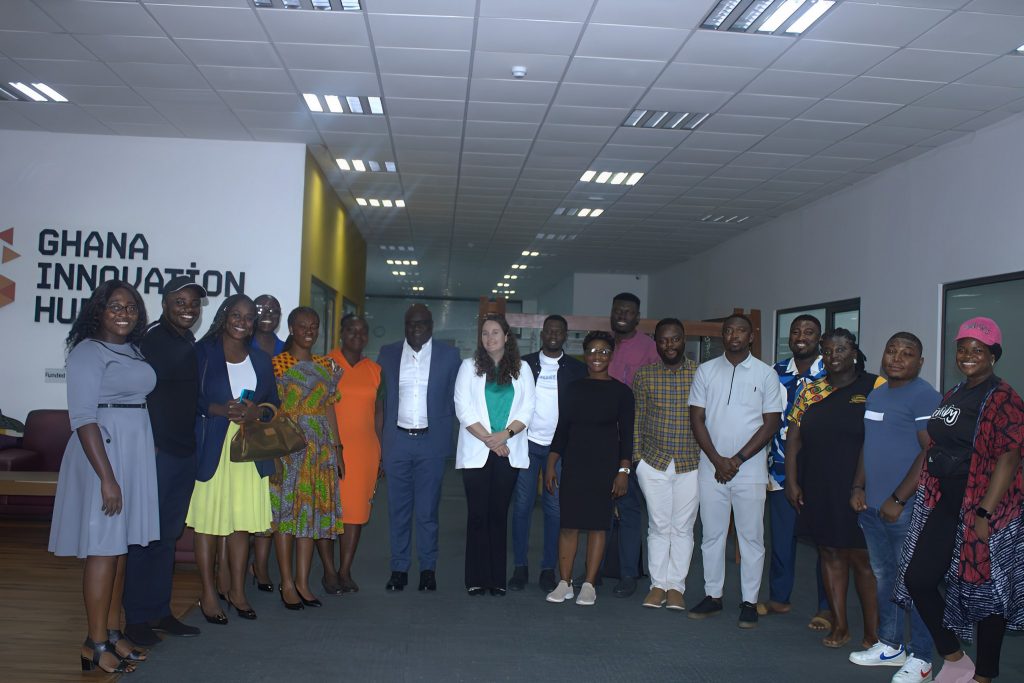 On Thursday and Friday, the training room at the Ghana Innovation Hub was also occupied by 16 selected businesses for training on Crowdfunding.  Being led by AFFORD (African Foundation for Development), MDF West Africa hosted the Crowdfunding Training for Ghanaian Entrepreneurs at the Ghana Innovation Hub.
The program is part of the European Union Global Diaspora Facility (EUDiF) project being implemented by the International Centre for Migration Policy Development (ICMPD).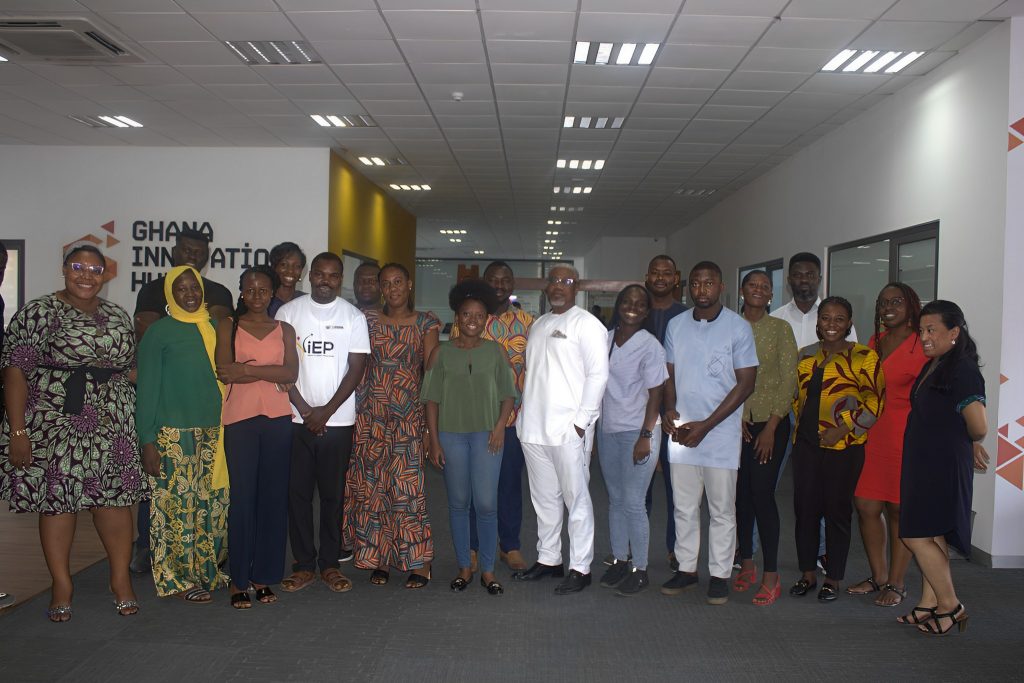 Food is necessary for us just like fuel is necessary to run an engine. 1 Hive coffee corner served participants and the entire team during the busy week with a sumptuous coffee break, lunch, and snacks.
Whenever you visit the Accra Digital Centre, walk into the Ghana Innovation Hub for the pleasure of variety meals on your plate from 1 Hive Coffee Corner!!!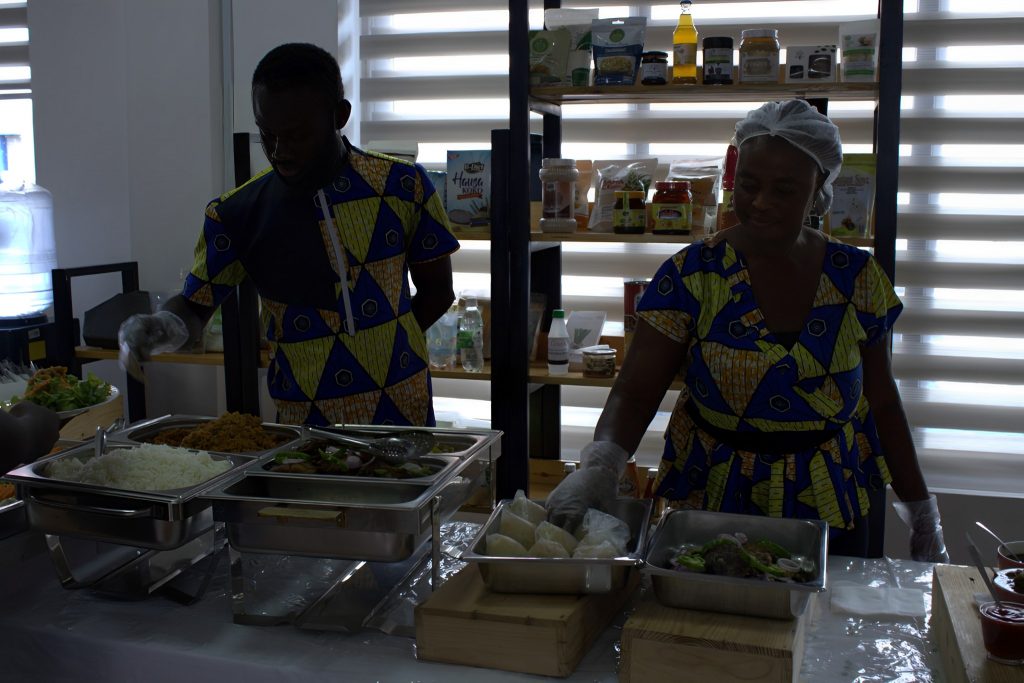 In all, we had a successful week thanks to our team from MDF West Africa and the Ghana Innovation Hub,  Julia Appiah ( Deputy Director & Programme Manager), Ernest Owusu Aboagye (Trainer Consultant), Vivian Mensah Dogbatse  (Trainer/Coach), Priscilla Eleanor Wilson (Communication & Marketing), Cecelia Gyimah ( Project Officer) and Bless Delali ( Project Assistant)
MDF West Africa set up the Ghana Innovation Hub in 2018, together with BlueSpace Africa and the Ghana Communication Technology University (GCTU),  under the eTransform program of the Ministry of Communications.
Article by Priscilla Eleanor Wilson, MDF West Africa